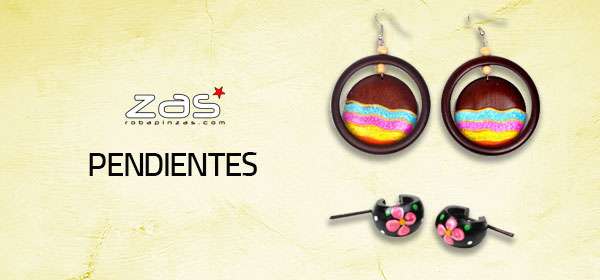 NATURAL ETHNIC HIPPIES EARRINGS
Handmade earrings with a tribal, ethnic bohemian and alternative hippie style. We make our collection of earrings prioritizing natural materials such as shells, stones, feathers, wood, leather, bone and horn. Our entire collection is handcrafted by hand, choosing the most colorful and original designs, always taking care to bring you the most original and current designs at very competitive prices, since we think that originality is not at odds with a good price. We love crafts, because behind each piece are the hands of a small (or great) artist and at the same time each piece has a small touch of imperfection that makes it somehow unique and different from the others.
Buy Natural Ethnic Hippie Earrings
MOST SELLING ETHNIC HIPPIES EARRINGS
OTHER PRODUCTS IN Jewelry and Silver
YOU MAY ALSO LIKE ...
SECTIONS in JEWELERY AND SILVER
MAIN CATEGORIES