SILVER EARRINGS AND EARRINGS ★ ALTERNATIVE ETHNIC HIPPIE JEWELERY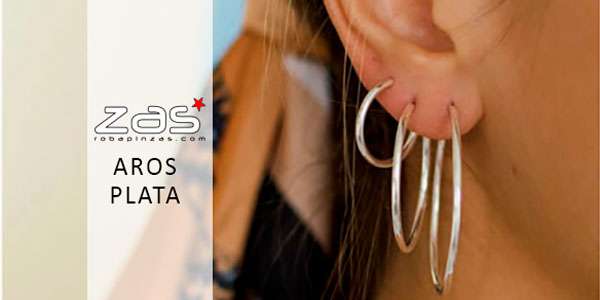 Find sterling silver hoops and earrings of all diameters as well as other jewelry with the Eye of Shiva stone. Crafts in 925 sterling silver made manually. The Eye of Shiva or ear as it is known in some places is a shell that comes mainly from the seas of India, Thailand and Indonesia, once polished and carved it acquires that characteristic shape and that in some cultures it is attributed protective properties. It is called a shiva eye because of the shape of the inner part. On one side it shows a spiral and on the other the protective eye of the Hindu god Shiva. We select the best Shiva Eye stones and assemble them in the latest necklaces, rings, bracelets and earrings designs.
Alternative Ethnic Hippie Costume Jewelry
What characterizes our costume jewelery section is the artisanal character of all the pieces together with the use of natural and noble materials for their manufacture, we flee as much as possible from synthetic materials to focus on natural raw materials that are more attractive. Thus we can find pieces of wood, leather, ceramics, semi precious stones, thread cloth or combinations of these materials.
The offer is very diverse, we have hippie-style pieces of Tibetan handicraft jewelry, copper bracelets and anklets with semi-precious stones, inexpensive costume jewelery and other sophisticated items made with natural materials by hand, always at cheap prices. We bring them for you from the best artisans from regions such as Nepal, Thailand and Indonesia where they are manufactured for us in small family workshops.
Buy Silver Hoops and Earrings
Other customers also liked ...