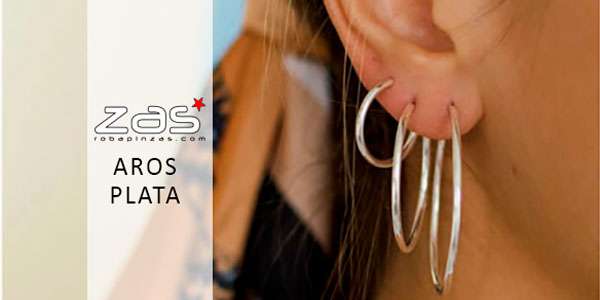 SILVER RINGS AND EARRINGS
Find sterling silver hoops and earrings of all diameters as well as other jewelry with the Eye of Shiva stone. Crafts in 925 sterling silver made manually. The Eye of Shiva or ear as it is known in some places is a shell that comes mainly from the seas of India, Thailand and Indonesia, once polished and carved it acquires that characteristic shape and that in some cultures it is attributed protective properties. It is called a shiva eye because of the shape of the inner part. On one side it shows a spiral and on the other the protective eye of the Hindu god Shiva. We select the best Shiva Eye stones and assemble them in the latest necklaces, rings, bracelets and earrings designs.
Buy Silver Hoops and Earrings
THE BEST SELLER IN SILVER EARRINGS AND EARRINGS
OTHER PRODUCTS IN Jewelry and Silver
YOU MAY ALSO LIKE ...
SECTIONS in JEWELERY AND SILVER
MAIN CATEGORIES