PLUGS WOOD HORN BONE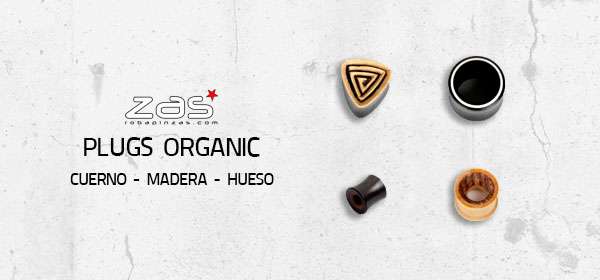 HORN AND BONE PLUGS AND DILATORS NOW ON SALE!
Horn plug, horn, smooth and carved plug dilators and expanders with ethnic bohemian tribal and alternative motifs, we have models with hole or blind in measures ranging from 4mm to 22mm, our entire collection of piercing plugs is made by hand with organic materials, we bring them directly from the workshops of artisans from different parts of the world at the best prices. All pieces are made with top quality materials and the measurements are calibrated one by one. This is an artisanal product made by hand with organic materials, such as Asian buffalo horn and bone, they are resistant and non-deformable, unlike what happens with articles made of plastic or resins.
★ SUPER DEALS IN PIERCING ★ DISCOUNTS starting from 50% ★ IN PLUGS AND HORN AND BONE EXPANDERS
Take advantage of the offers and discounts in this category to take the item you like the most to
best price
. Please note that this offer or discount may be for a limited time
Buy Horn and Bone Plugs and Dilators
OTHER PRODUCTS IN THIS CATEGORY
HORN AND BONE DILATORS AND PLUGS BY TYPE:
MAIN CATEGORIES