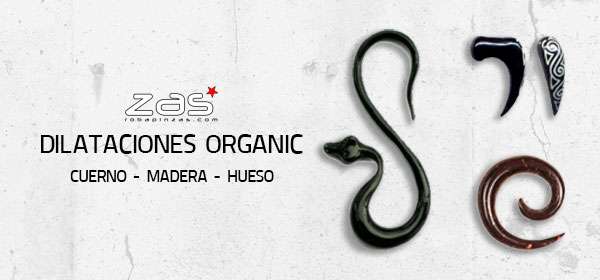 Organic piercing dilators and expanders from 2mm to 22mm. Craft in Horn, Bone and Wood from Sono and Coconut. Spirals, skewers, bohemian alternative ethnic designs and smooth and carved tribal handmade one by one in organic materials. Each piece of our organic piercing expansions and expansions is a small work of art made by specialist artisans, we have a wide variety of pieces in all measurements made directly by artisans from different parts of the world and we bring them to you at the best prices.
THE BEST SELLER IN SPIKES AND BONE HORN SPIRALS
OTHER PRODUCTS IN Organic Piercing
YOU MAY ALSO LIKE ...
Opinions of other Clients
SECTIONS in ORGANIC PIERCING
MAIN STORE CATEGORIES