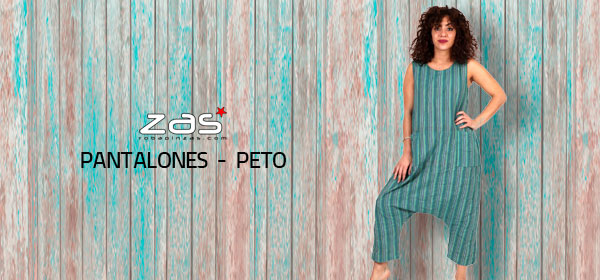 JUMPSUITS AND HIPPIES DOWN - LONG DRESSES
Buy Hippie Jumpsuits and Overalls or Hippie Summer Dresses at ZAS Your Hippie Online Store. Find dungarees and beautiful dresses within the category of hippie clothing for women, models made by hand for our brand in light and easy to wear comfortable materials such as cotton or rayon. If you are looking for hippie style dungarees or long hippie dresses this is your section.
Buy Hippies Jumpsuits and Overalls - Long dresses
THE BEST SELLER IN JUMPSUITS AND DENIMS / LONG DRESSES
OTHER PRODUCTS IN Women's Hippie Clothing
YOU MAY ALSO LIKE ...
SECTIONS in WOMEN'S HIPPIE CLOTHING
MAIN CATEGORIES