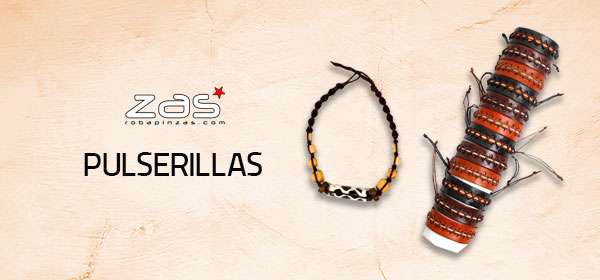 HANDMADE BRACELETS NOW ON SALE!
Cheap colorful hippie style bracelets that are mounted on tubes made of materials such as cotton and leather in earth colors, bright and fluorescent Here we group the economic bracelets of less than € 3 PVP of varied materials made by hand using different techniques such as macrame and in different materials such as wooden beads, stones, seeds, raffia, and many others ... Bracelets for hippie, ethnic, bohemian and alternative people who like colorful details at low cost.
★ OFF SEASON OFFERS ★ DISCOUNTS from 15% ★ ON HANDMADE BRACELETS
Take advantage of the offers and discounts in this category to take the item you like the most to
best price
. Please note that this offer or discount may be for a limited time
THE MOST SELLING HIPPIE ECO BRACELETS
OTHER PRODUCTS IN Jewelry and Silver
YOU MAY ALSO LIKE ...
Opinions of other Clients
SECTIONS in JEWELERY AND SILVER
MAIN STORE CATEGORIES