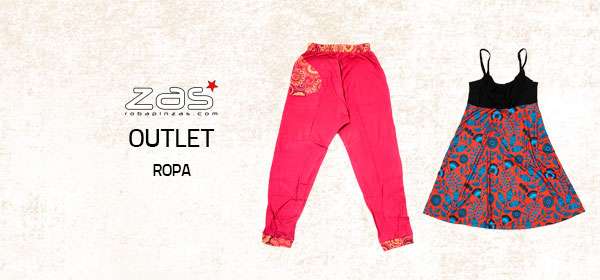 OUTLET OF ALTERNATIVE HIPPIE CLOTHING FOR BOYS AND GIRLS NOW ON SALE!
Alternative ethnic hippie outlet with DISCOUNTS UP TO 70% on the normal sale price. Opportunities for hippie ethnic bohemian tribal and alternative clothing at super discounted prices. In the Outlet section we include the articles of the clothing section that we are left with loose units, products in liquidation, products that have unattractive photos, of which we have few units and we do not deserve to do them again, etc., we offer them to prices many times below our cost price. If you are looking for real bargains or great opportunities this is your section, you must be quick some of these Offers are short-lived and to not let them escape you have to be vigilant.
★ OUTLET OF HIPPE CLOTHING ★ DISCOUNTS starting from 65% ★ IN OUTLET OF ALTERNATIVE HIPPIE CLOTHING FOR BOYS AND GIRLS
Take advantage of the offers and discounts in this category to take the item you like the most to
best price
. Please note that this offer or discount may be for a limited time
Buy Outlet of Alternative Hippie Clothing for Boys and Girls
THE BEST SELLER IN OUTLET ROPA HIPPIE
OTHER PRODUCTS IN Outlet
YOU MAY ALSO LIKE ...
SECTIONS in OUTLET
MAIN CATEGORIES