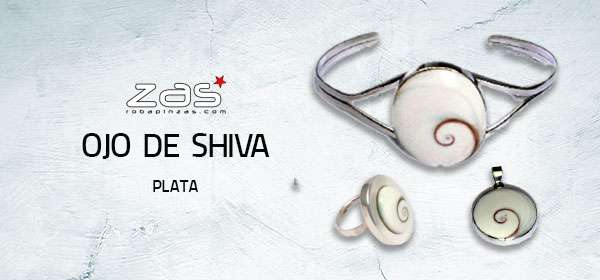 Buy Eye of Shiva set in rings, earrings, bracelets made of 925 sterling silver. The third eye of Shiva, the Hindu mythology is located on his forehead is the eye of wisdom, known as bindi. It is the eye that sees beyond the obvious. The Eye of Shiva stone, which is actually the top of a polished conch shell and looks like a spiral with a white background, represents the third Eye of God Shiva. At ZAS we have a collection of jewelery made of sterling silver with the Eye of Shiva stone set.
BEST SELLER IN EYE OF SHIVA - SILVER
OTHER PRODUCTS IN Jewelry and Silver
YOU MAY ALSO LIKE ...
Opinions of other Clients
SECTIONS in JEWELERY AND SILVER
MAIN STORE CATEGORIES