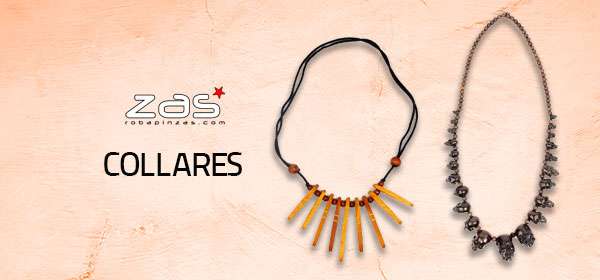 HIPPIES NECKLACES NOW ON SALE!
Hippie, ethnic, bohemian, tribal and alternative handmade necklaces. colorful and original, short and long necklaces in different shapes and designs for both girls and boys. In our extensive collection of necklaces we always look for organic and natural recycled materials that are friendly and respectful of nature. All our necklaces are made manually one by one by expert craftsmen from different parts of the world, for that reason they are all unique and have a different touch from the others. Beauty is in its imperfection. We choose the beads, balls and ornaments making designs that are sometimes colorful and other times more discreet and always looking for the best value for money.
★ OFF SEASON OFFERS ★ DISCOUNTS from 15% ★ ON HIPPIES COLLARS
Take advantage of the offers and discounts in this category to take the item you like the most to
best price
. Please note that this offer or discount may be for a limited time
THE BEST SELLER IN ETHNIC HIPPIE NECKLACES
OTHER PRODUCTS IN Jewelry and Silver
YOU MAY ALSO LIKE ...
SECTIONS in JEWELERY AND SILVER
MAIN CATEGORIES