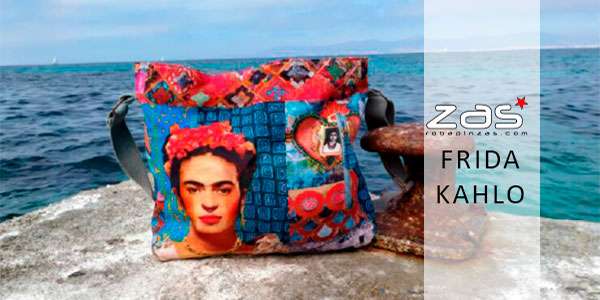 FRIDA KAHLO BAGS AND PURSES NOW ON SALE!
Buy your Frida Kahlo bag, purse, toiletry bag or backpack at ZAS. Ethnic-style bags and accessories with colored prints, patches, or Frida Kahlo prints by Catkini are artisan products of superior quality. Catkini uses state-of-the-art stamping techniques and high-quality materials with an exceptional finish with careful attention to detail.
★ OFF SEASON OFFERS ★ DISCOUNTS starting from 25% ★ ON FRIDA KAHLO'S BAGS AND PURSES
Take advantage of the offers and discounts in this category to take the item you like the most to
best price
. Please note that this offer or discount may be for a limited time
FRIDA KAHLO'S BEST SELLING BAGS AND PURSES
Buy Frida Kahlo Bags and Purses
OTHER PRODUCTS IN Accessories
YOU MAY ALSO LIKE ...
Opinions of other Clients
SECTIONS in COMPLEMENTS
MAIN STORE CATEGORIES