BOLSOS Y MONEDEROS DE FRIDA KAHLO ★ COMPLEMENTOS HIPPIES ALTERNATIVOS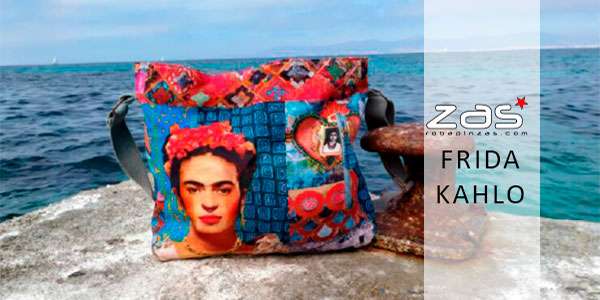 FRIDA KAHLO BAGS AND PURSES NOW ON SALE!
Buy your Frida Kahlo bag, purse, toiletry bag or backpack at ZAS. Ethnic-style bags and accessories with colored prints, patches, or Frida Kahlo prints by Catkini are artisan products of superior quality. Catkini uses state-of-the-art stamping techniques and high-quality materials with an exceptional finish with careful attention to detail.
★ BLACK WEEKEND ★ DISCOUNTS starting from 50% ★ ON FRIDA KAHLO BAGS AND PURSES
Take advantage of the offers and discounts in this category to take the item you like the most to
best price
. Keep in mind that this offer or discount may be for a limited time, so it could end soon, you should also take into account that we have limited quantities of these products. All our items are handmade in small quantities, if you do not take advantage of buying it now when you return
could later be exhausted
.
Hippies and Alternative Accessories.
Complementos hippies originales de Tailandia India y Nepal fabricados de forma artesanal en pequeños talleres familiares artesanales donde cada pieza se confecciona de forma manual con materiales naturales como algodón, loneta o cáñamo. The ZAS collection of accessories it is renewed every season incorporating new models and the latest trends.
Buy Frida Kahlo Bags and Purses
Others in Accessories to keep looking
Other customers also liked ...