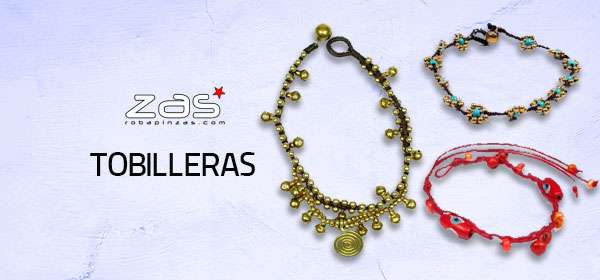 ETHNIC HIPPIE ANKLE BRACES NOW ON SALE!
Tribal and alternative ethnic bohemian hippie style anklets made of cotton, brass, leather, with ornaments of bells shells, wooden beads and metals. We choose our collection of anklets by selecting the best and most current models directly in the workshops of the artisans from different parts of the world who manufacture them for us, without intermediaries, that is why we can always offer the most competitive prices for the designs that our most like. customers.
★ OFF SEASON OFFERS ★ DISCOUNTS from 15% ★ ON ETHNIC HIPPIES ANKLE BRACES
Take advantage of the offers and discounts in this category to take the item you like the most to
best price
. Please note that this offer or discount may be for a limited time
THE BEST SELLER IN HIPPIES ANKLE BRACES
Buy Ethnic Hippie Anklets
OTHER PRODUCTS IN Jewelry and Silver
YOU MAY ALSO LIKE ...
Opinions of other Clients
SECTIONS in JEWELERY AND SILVER
MAIN STORE CATEGORIES