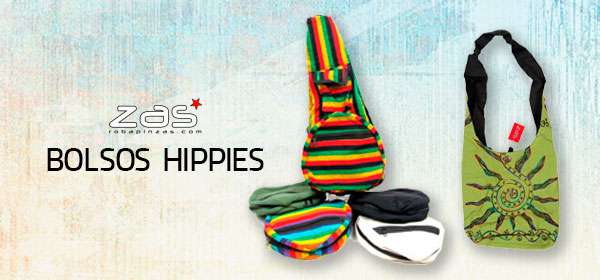 ETHNIC HIPPIES BAGS NOW ON SALE!
Buy in ZAS your favorite hippie bag or your Hippie style backpack and alternative among all the models made in India, Nepal and Thailand and brought for you directly from the producers. At ZAS you will find a wide variety of very functional Backpacks and bags, of different shapes and sizes, plain bags, printed bags, large or smaller with a shoulder strap or with a handle, you decide. Our collection of bags is made by hand with natural materials such as cotton or hemp and fabrics printed, embroidered or with ethnic fabrics made on handcrafted looms at ZAs lon we have them all. Our collection of accessories reflects your hippie style and a unique personality.
★ WINTER SALE ★ DISCOUNTS starting from 15% ★ ON ETHNIC HIPPIE BAGS
Take advantage of the offers and discounts in this category to take the item you like the most to
best price
. Please note that this offer or discount may be for a limited time
THE BEST SELLER IN BAGS AND HIPPIES BACKPACKS
OTHER PRODUCTS IN Accessories
YOU MAY ALSO LIKE ...
Opinions of other Clients
SECTIONS in COMPLEMENTS
MAIN STORE CATEGORIES