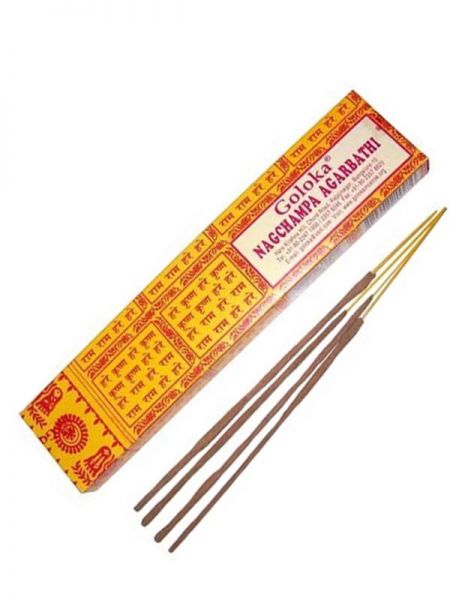 GOLOKA NAG CHAMPA AGARBATTI INCENSE
Goloka Nag Champa Agarabathi incense from India, Bangalore 15g pack (12 sticks). Traditionally made, it only contains the finest organic ingredients, without animal materials, even the packaging is 100% recyclable. Due to its softness, it is said to be the most suitable for meditation and prayer. Goloka incense supports the Akshaya Patra Foundation, a Hindu charity. Buying Goloka Incense helps the development of schools for disadvantaged children &.
[Ref. IN7B] AVAILABLE
SUMMER SALES
★ SAVE 15% ★
Buy Now to receive it at your house from Tuesday, August 11
Price: € 170 € 200
Weight Tr: 25 gr.
Product Details